Business Taxes
A self-employed trucker with no records can partially deduct fuel costs, the Tax Court says. He owned a truck tractor that he used to haul tank trailers from a pickup site to various destinations. He claimed he drove about 65,000 miles and spent $39,000 for fuel, but he failed to keep any records to prove how far he drove or the cost of the fuel. Because the truck was used to transport property for hire, the vehicle is not subject to the tax law's heightened substantiation requirements. So the Court estimated the mileage and allowed him to deduct a bit less than 50% of the amount he originally claimed as fuel expenses (Baker, TC Memo. 2014-122). (Kiplinger Tax Letter published July 3, 2014)
Child Care
Don't miss out on this tax break if you use a flex plan for child care costs:
You can still claim the dependent care credit to the extent your expenses are more than the amount the you pay through your flexible spending account. The maximum dependent care costs funded through an FSA are $5,000. But the credit applies to as much as $6,000 of eligible expenses for filers with two or more children under the age of 13. In that case, you'd run the first $5,000 of dependent care costs through the FSA, and the next $1,000 would be eligible for the credit on Form 2441. For most filers, taking the dependent care credit will save an extra $200 in taxes. Of course, no credit is allowed for any child care costs that are paid via the flex plan.
Keep this in mind if your school-age child is going to a summer day camp: The cost qualifies for the dependent care credit. So if you send your child to any special day camps this summer, such as those for sports, computers, math or theater, don't forget this break. Ditto for camps to help with reading or study skills. But the costs of summer school and tutoring programs aren't eligible for the credit…they are treated as education, not care. The other rules for the credit aren't affected. The child must be under 13, and expenses must be incurred so the parents can work. (Kiplinger Tax Letter published July 3, 2014)
Get Help Now!!
Call us at:
(541) 388-1235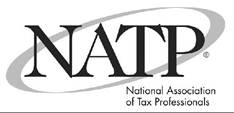 Better Business Bureau

Testimonials
"Not often do you find a tax service company that really looks out for you--even before you tell them they are one step ahead. The great personal service that Cliff gives is supe..."
Central Oregon Forklift - Shields April 11, 2012
"Dear Cliff, I'm not sure how many folks actually thank you, so THANK YOU. I can't believe I'm getting enough of a refund to pay you and to buy a new lawn mower as mine fell ..."
Rona
"We are pleased with the service provided by Bend Tax Service. We were in a rush to complete the 2010 tax forms and they were done within two hours. We really appreciate the co..."
Dave and Pamela Vaughan