Our Services
25 years experience in tax preparation and bookkeeping. Individual, sole-proprietor, corporate, trusts & estates. We also specialize in tax resolution with the IRS and Oregon Dept of Revenue. In trouble with the IRS or Oregon Department of Revenue? Need help filing multiple and/or late returns? Trying to navigate through the letters and loads of paperwork? Let us help. We have a 100% success rate for Offers in Compromise. If we believe an offer won't be successful, we will tell you and provide other options. Bookkeeping and payroll service. We will do it all, as much or as little as you want. AR/AP, bank reconciliation, monthly/quarterly/annual reports, payroll. Reasonable rates and set up fee.
• Tax Preparation
• Bookkeeping
• Payroll
• Tax Resolution
Payment Methods

Fees can be withheld with direct deposit or put on a debit card.

All fees are due upon completion of all work and prior to filing tax returns.
Get Help Now!!
Call us at:
(541) 388-1235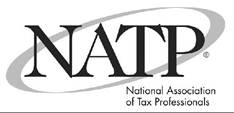 Better Business Bureau

Testimonials
"Not often do you find a tax service company that really looks out for you--even before you tell them they are one step ahead. The great personal service that Cliff gives is supe..."
Central Oregon Forklift - Shields April 11, 2012
"Dear Cliff, I'm not sure how many folks actually thank you, so THANK YOU. I can't believe I'm getting enough of a refund to pay you and to buy a new lawn mower as mine fell ..."
Rona
"We are pleased with the service provided by Bend Tax Service. We were in a rush to complete the 2010 tax forms and they were done within two hours. We really appreciate the co..."
Dave and Pamela Vaughan