Contact Us
If you have a question or concern for a member of the Bend Tax Service team you can contact us at one of the emails below:
For general questions – info@bendtaxservicellc.com
Or fill out the form below and click "Submit."
We will get back to you as soon as possible!
Get Help Now!!
Call us at:
(541) 388-1235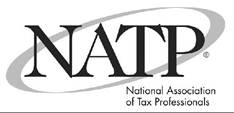 Better Business Bureau

Testimonials
"Not often do you find a tax service company that really looks out for you--even before you tell them they are one step ahead. The great personal service that Cliff gives is supe..."
Central Oregon Forklift - Shields April 11, 2012
"Dear Cliff, I'm not sure how many folks actually thank you, so THANK YOU. I can't believe I'm getting enough of a refund to pay you and to buy a new lawn mower as mine fell ..."
Rona
"We are pleased with the service provided by Bend Tax Service. We were in a rush to complete the 2010 tax forms and they were done within two hours. We really appreciate the co..."
Dave and Pamela Vaughan