About Bend Tax Service LLC
Located in Bend, Or., Bend Tax Service offers a variety of services. We do all state returns, business and individual returns, prior year returns, and offers in compromise, federal and state. We are available year round for tax service and bookkeeping. With more than 25 years experience, you can trust the experts. Our bookkeeping services include accounts payable and accounts receivables, bank reconciliations, financial reports (Monthly/Quarterly/Annual), all aspects of payroll, and tax preparation. A Staff you can Trust! Our employees are required to have an Oregon License to prepare taxes and answer any tax question. Licensed preparers are required to have a minimum of 30 hours continuing education each year. Cliff is a Licensed Tax Consultant in the State of Oregon and an Enrolled Agent, licensed to practice before the IRS. Becoming an Enrolled Agent requires a rigorous 3 part test and once passed, continuing education is required for renewal of the license.
  Bend Tax Service LLC is a member of the following: Oregon Society of Tax Consultants, National Association of Tax Professionals, National Association of Registered Tax Preparers and NFIB.
Get Help Now!!
Call us at:
(541) 388-1235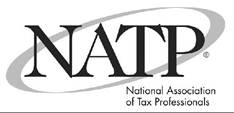 Better Business Bureau

Testimonials
"Not often do you find a tax service company that really looks out for you--even before you tell them they are one step ahead. The great personal service that Cliff gives is supe..."
Central Oregon Forklift - Shields April 11, 2012
"Dear Cliff, I'm not sure how many folks actually thank you, so THANK YOU. I can't believe I'm getting enough of a refund to pay you and to buy a new lawn mower as mine fell ..."
Rona
"We are pleased with the service provided by Bend Tax Service. We were in a rush to complete the 2010 tax forms and they were done within two hours. We really appreciate the co..."
Dave and Pamela Vaughan